Gamma / Cursa – Egg cup / Warthog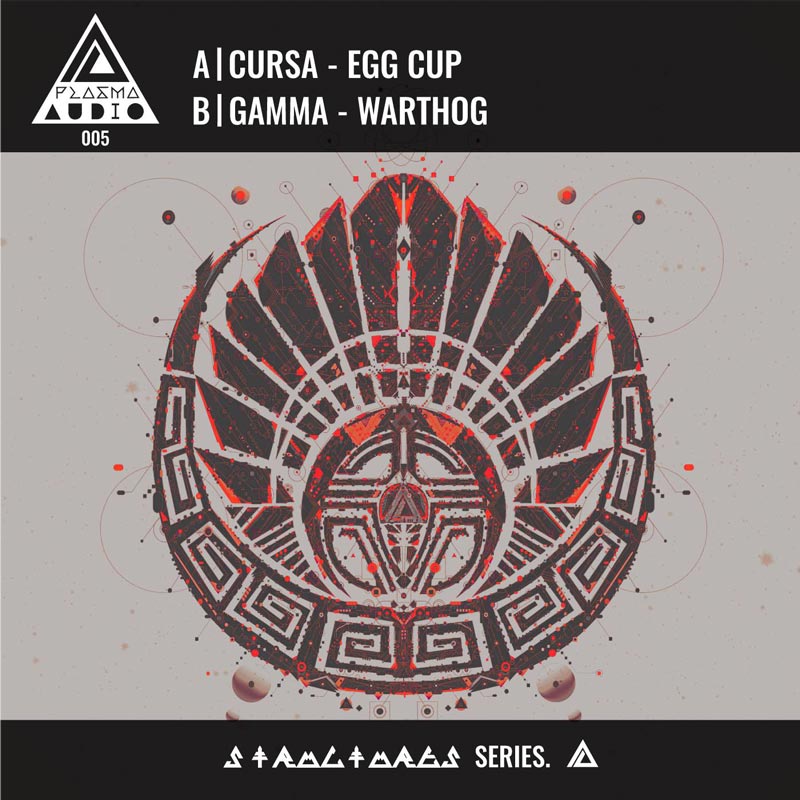 In stock
Gamma / Cursa – Egg cup / Warthog
PLASMA 005 – Release Date: 7/9/15
A/ CURSA – EGG CUP
B/ GAMMA – WARTHOG
Melbourne's Plasma Audio returns with a fifth single. Plasma has been cutting a a dark and intense path through the drum and bass world with it's releases so far and this latest addition is no exception. Cursa and Gamma follow in the footsteps of label mates Icicle, Sabre, Fre4knc, Survey, MC Gusto and take up the reigns effortlessly.
Cursa steps up on the A side with Egg Cup. An atmospheric cloud of sound design sets the scene and when the fog clears we're off riding on a technically adept roller with plenty of groove to get your teeth into and a host of edits to keep you guessing.
On the flip, Gamma, takes things up a couple of gears with the aptly named track Warthog. An unruly beast of a track that kicks you hard in the face and give you a solid pummeling all the way through. Another strong single from the Plasma camp to finish off the summer.
| | |
| --- | --- |
| Digital Download Products | Gamma – Warthog / Cursa – Egg cup, Gamma – Warthog, Cursa – Egg cup |