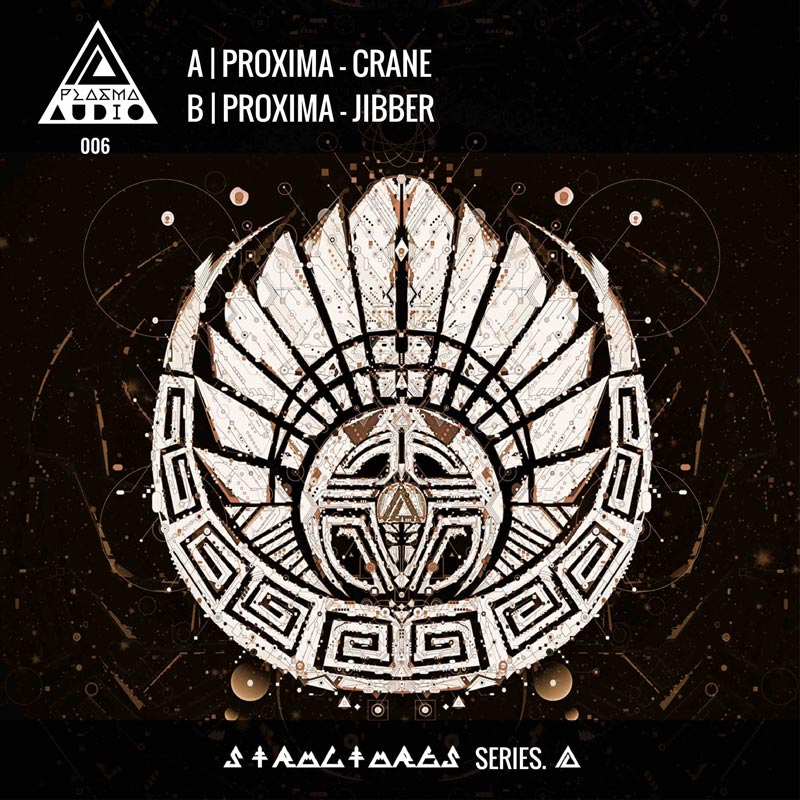 In stock
Proxima – Crane / Jibber
Dutch wizard 'Proxima' back on the DNB tip! The next release in our Structures series…. Two heavy half time/dnb rhythm's due out October 12.
PLASMA 006
A/ Proxima – Crane
B/ Proxima – Jibber
@proxima-music
Release date: 12/10/15
Plasma Audio are on the warpath at the moment. Their second release in two months is about to hit the shops and this time they've brought Dutch producer, Proxima into the fold.
Crane on the A side is a certified Plasma tune. Continuing along the vibe of previous releases like Sabre's Yoga. Crane is a heavyweight halftime stepper that marches relentlessly and grows and grows along the way. A catchy, psychedelic lead dances over the top of the bass foundations.
On the flip, Jibber continues the march where Crane left off, but in the place of slow moving strength Jibber brings more energy and flexibility to the table. Glitched out and half time the intro introduction draws you into a false sense of security before the late drop comes into play, the gears shift up and Jibber sprints off into the distance.
Another certified smasher from the Plasma Audio camp all the way from Melbourne.
| | |
| --- | --- |
| Digital Download Products | Proxima – Crane / Jibber, Proxima – Crane, Proxima – Jibber |